Landscape Design & Build Services
Environmental Design & Landscaping, LLC.
Landscape Design & Build Services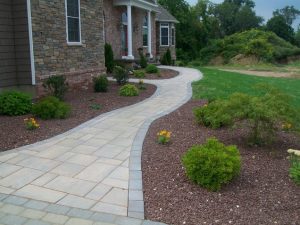 Our Landscaping Design & Build services can work to transform your property into a more visually appealing and inviting home. We possess extensive knowledge of various species of trees, plants, and shrubs, and will work closely with you to help you design the landscape of your dreams, which will enhance its appearance and at the same time increase functionality. We take a tremendous amount of pride in our work and will not finish the project until you are completely satisfied. We have the experience and capabilities to ensure that your next landscaping project is completed within your specifications and desired budget.
Outdoor Landscape Lighting Services
We can develop a custom landscape lighting design that will beautify your landscape and improve security for your property. Landscape Lighting will allow your family and guests to enjoy more time outdoors, whether it be on your outdoor living space or pool patio. We work to create visually appealing as well as functional landscape lighting designs for homeowners throughout the Massachusetts and Connecticut areas.
Computer-Aided Landscape Design Services
We offer no-cost consultations and estimates. During our initial consultation meeting, we will discuss your desires, goals, and the best ways to achieve them. Following the consultation, we can provide a computer imaged design, based on your ideas and our expertise. Our software allows us to present this as an overview design, computer imaging or 3D depending on the home. This will give you the opportunity to visualize your new landscape from its current state. We hand select the best materials and species of plants, to increase interest to your landscape year round and increase the curb appeal for your home.
Contact us today to learn more and to schedule your no-cost estimate and consultation!
How Can We Help You?
Environmental Design and Landscaping LLC was created in 1998 to provide homeowners with a creative landscape design and build service. We can design the landscape of your dreams by the way of retaining walls, installing ponds, design and installation of a hardscape patio, and creating a new design element by adding plants, perennails and trees. Contact us today to schedule your No-Cost consultation!