New Planting Services
Environmental Design & Landscaping, LLC.
Tree, Shrub, and Flower Plantings & Maintenance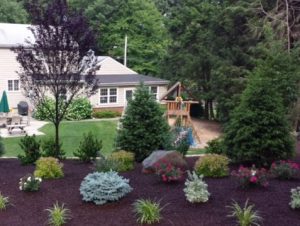 Environmental Design & Landscaping specialize in tree and shrub planting services that allow your plant tree species to remain healthy and vibrant. We understand the importance of knowing what types of trees and plants will thrive in your landscape and the most beneficial locations to place them. We take into account such factors as the climate, soil conditions, as well as what you hope to achieve with your new plants, trees, or shrubs.
Properly planted and maintained trees or shrubs will grow at a greater rate and remain healthy. Selecting a tree or shrub should require a great amount of research and contemplation. Proper selection can provide you with many years of enjoyment, as well as significantly increase the value of your property. Environmental Design & Landscaping are familiar with hundreds of types of tree & shrub species, and we can assist you in selecting the best types that will fulfill your needs, while staying within your desired budget.
Contact us today to learn more about all of the options available for you or to schedule your no-cost estimate and consultation!
How Can We Help You?
Environmental Design and Landscaping LLC was created in 1998 to provide homeowners with a creative landscape design and build service. We can design the landscape of your dreams by the way of retaining walls, installing ponds, design and installation of a hardscape patio, and creating a new design element by adding plants, perennails and trees. Contact us today to schedule your No-Cost consultation!